This article has links to products and services we recommend, which we may make commission from.
Pinterest is a visual search engine used by 3 million people (pinners) every month. That's a lot of traffic that could be directed to your website.  It's not just about mass traffic though, according to Pinterest, 84% of pinners use the platform before deciding on buying an item or service. Our Pinterest for bloggers and niche site owners guide will explain how best to set up your Pinterest account, how to create easy but attractive pins and finally the most up to date Pinterest strategies for increasing traffic. After organic traffic (Search Engine Optimisation targeting Google), Pinterest is my second biggest referer for my travel site.
By the end of this post you will be able to:
Set up and optimise your Pinterest account
Create quick, good-looking pins
Pull traffic to your site via Pinterest in 2020
Bonus: Popular on Pinterest, video pins
Set Up: Pretty Pinterest Boards
Create a profile, fill in the usual (you'll need to verify your website by putting a code in your website), and create boards. You want these Pinterest boards to look aesthetically pleasing.
Lots of research suggests that one of your first boards should be your 'blog board' so that your followers can keep up to date with your newest posts.
Upload your first pin by clicking 'edit' and type in the URL which is associated with your pin or choose 'upload from site' and put the web address of the post.
Before you do this read the next section.
Note – the newest update from Pinterest recommends that you should pin to your most relevant board first. This may not be your best of board.
This is because when the pin is then repinned by other users it carries the information from the board with it too.
Personally, I've stuck with pinning to the 'best of' board first then use Tailwind to share to my other relevant boards.
1. Add Keywords to Pinterest 2020
This is also known as 'optimising' which you may have heard of already if you are following our guides to get more traffic from Google.
What is the main topic/theme of your website (what are your keywords)?
Add this to your Pinterest 'business name' found in profile. For example, if your niche is glucose free-living, add that to your title.
Now add an 'about you' bio which includes your the main aim of your site and keywords.
You should also add keywords to your board descriptions.
To do this, hover over the board and click the pencil symbol. Here you can change the board's profile image, description, type of board, and whether it is private it or not.
If you have a personal board which is not in keeping with your brand I would recommend removing it or setting it to private.
Why Do I Need Keywords on Pinterest?
Great question, Pinterest is not actually a social media channel like some sites would lead you to believe. It's a search engine like Google, Bing or Yahoo.
Pinterest users type in keywords into the search bar and Pinterest returns the best match based on the queries made by the user.
How Do I Find Keywords For Pinterest?
There are a few ways to do this.
Firstly, if you have a keyword research procedure for organic traffic like Google (if you don't you should read this guide), you could use those keywords.
Other articles recommend using Google Adwords to find the correct keywords, we do not suggest that as a solid SEO strategy here at Make Traffic Happen.
Why? Because the volume (the number of users asking Google the query) is not specific enough. We prefer targeted keyword research.
In addition, you should use Pinterest to find keywords.
Go to the homepage, click on the search bar and type in the topic of your pin/article. Pinterest then returns the most suitable pins for the user to consider.
Before you hit return after typing your keyword, Pinterest recommends some additional options – add them to your pin and board descriptions if they make sense.
For example, when we type in 'lose weight', Pinterest makes these suggestions based on what others have previously asked/clicked on.
Pinterest also suggests other keywords in coloured text underneath your search. You may want to consider these options too.
The Problem with Pinterest keywords
The issue is the same reason we don't recommend Adwords for Google keyword research, there is no volume so you do not know how many users are actually requesting information on these topics.
Some pinners do set up a Pinterest ad account and create a fake campaign to access these statistics. It isn't a route Laura or I have done ourselves.
Extra Tip: Pinterest Board Images
Pinterest board feature images are the first thing that users see when they look at your boards so you want them to look clean and thematic.
To change the board cover, hover over the board and click the edit pencil. Next, go to cover and click change. Choose an image from that board.
In the past, pin accounts invested time in creating text on graphics for board feature images but members of our Facebook group don't follow this strategy anymore.
Adding Showcase/Featured Boards to your Pinterest
Featured Boards does what it says on the tin – you can add your best boards to the top of your Pinterest page.
To activate go to setting, profile and select the Featured Boards option.
The Featured Boards can get quite messy as it not only shows your beautifully crafted board cover but also all of the pins you have added to that board. Some of which will be other people's pins.
2. How to Create Free Pins for Pinterest
Photos which are vertical (long), slim and bright get more attention. Currently, Pinterest indicates that they prefer 2:3 dimensions such as 900 tall x 600 wide.
Old-style very long 'giraffe' pins are now frowned upon and may be chopped off in the Pinterest display.
You want your pins to be seasonal, Pinterest advises that you pin them 45 days before the holiday or the event to let it gain traction.
I use Canva and Adobe Spark to create pins as they offer pre-set Pinterest templates. I edit all images on Lightroom before uploading to Canva or Spark. Or I use paid-for stock images
We do not recommend using free images from Spark or Canva in light of the recent claim back charges which site owners have been hit with. There is no protection that these images are actually free.
Quality is key.
You not only want pinners to click on your pins, but you want them to pin them to their own boards too!
Here's our tutorial on how to make beautiful free pins.
3. Call Out Pins for Pinterest
When I create a new article I always create a new pin to support it. This lets me tell the world MY ARTICLE HAS LANDED.
Pins with nice images and catchy titles do well on Pinterest.
For example, '101 Things to do in Scotland'. These pins grab even the shortest of attention spans as the reader knows that the article is going to be succinct.
Next, I add the pin to my blog article.
To do this, I either upload the pin to WordPress, add to my post from the media library and then click the pencil on the image to manually resize to a smaller size (somewhere in between 350-500 long edge).
Previously, you could add the keywords to the alt area of the image but this does not appear to be working for everyone.
You can add the following code to the image using the 'text' section of the draft post.
data-pin-description="pin description text goes here"
It should be placed after jpg' and before the 'alt'.
Obviously, you change the text 'pin description text goes here' to your desired keywords.
Finally, in my article, I write a quick sentence suggesting that the reader hovers over the pin and saves to their own Pinterest boards.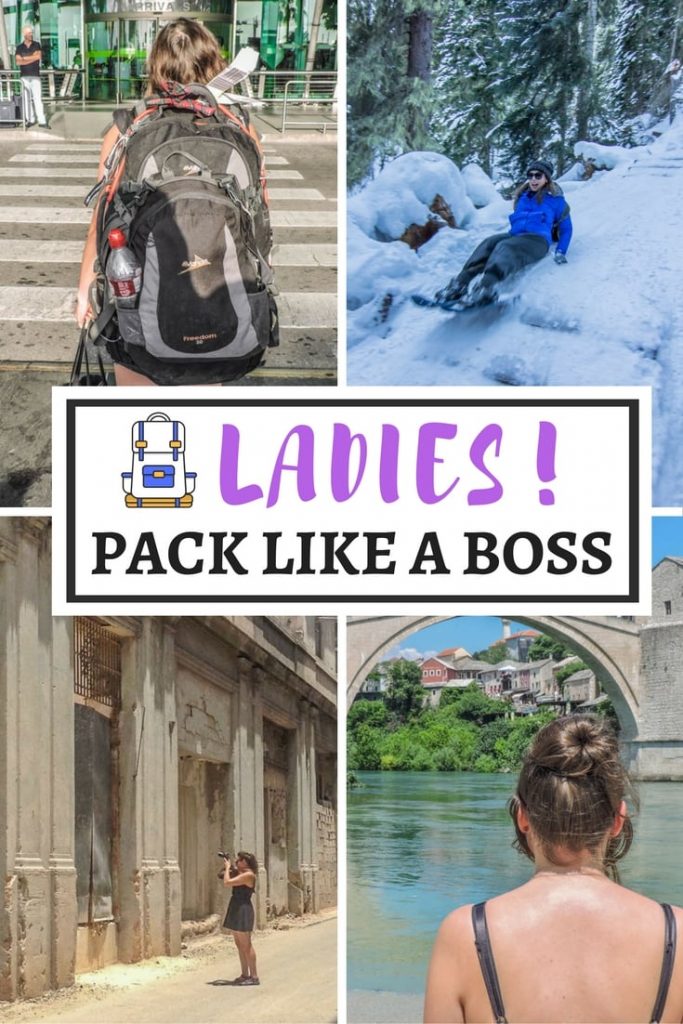 4. Manually Adding Pins to Pinterest
You can manually add your pins to Pinterest using the site itself.
Just click on the red circle with the cross and choose 'create a pin'.
Next, upload or drag the pin. You can add a title if you want to use something different from the blog post title.
In the section where it says 'tell everyone what your pin is about' add your description with keywords.
Next, copy and paste the URL of your post. and choose a board.
If uploading a video pin, Pinterest will provide tags for you to choose from.
5. Hashtags and Tags on Pinterest
When hashtags were first introduced to Pinterest, users thought they'd be removed quickly but no, they've stayed.
You can add up to 20 hashtags per pin.
Simple Pin Media recently recommended in a webinar to use three hashtags per pin with one being your brand name #maketraffichappen for example.
As mentioned above, if uploading a video pin, Pinterest prompts specific tags for your pin.
Don't miss out:
Keywords
are not just important for Pinterest, they help you rank of Google too which means you can get an enormous amount of traffic to your site. Come join our free 
Facebook group
[Make Traffic Happen] for more tips on driving traffic to your website.
6. Pinning + Sharing Pins to Increase Traffic
Pinterest Followers
I don't think follower numbers play a big part in your Pinterest success because Pinterest is not a social media account.
When I first started using Pinterest I searched for 'travel' in the search bar and added the most popular pins to my boards. I also followed 50 travel-related accounts per day, to get some numbers behind me.
This information worked for me back in 2015, but with the development of research on how Pinterest works it has become clear that it is not a social media channel, it's a search engine.
However, Pinterest is now highlighting that your 'followers tab' is important. This is where your pin is first shown and your followers will see the first five pins to pin each day here, or so they said in May 2018.
This was soon removed from Pinterest Best Practices and the most up to date advice is pin frequently but not in a flurry.
From the 'testing ground' followers tab, Pinterest will work out how engaging your pin is – does it have comments, 'tried this' images, saves or repins to other group boards? If so, it will help get more eyes on the pin by showing it to more users.
Pinning
You should also stick to pinning thematic pins.
If you want to create a wedding board and you normally pin about workouts you can use the secret board function. Although, Pinterest now appears to be going soft on that advice too.
Your pins should be seasonal and pinned 45 days before a holiday or an event.
How Many Pins Should I pin?
There is no magic number or ratio of pins but you should pin daily and be consistent.
So it is better to pin less each day the binge pin twice per week.
The bad news is that Pinterest prefers fresh pins. That means it likes when you add a new pin for a new or old article.
However, you should not delete old pins – think of it as a chain, by deleting one pin you may be removing a link in the chain.
Pinterest Share Threads 
There are lots of Facebook groups which offer Pinterest share threads but jury is out on whether they work or not.
We have members with hundreds of thousands of monthly page views from Pinterest who swear by them, and others who feel they are a waste of time for their brand.
Quality optimised pins on topics that are pinnable will be picked up regardless of joining threads or not. Threads may just be a catalyst for getting them seen.
Simple Pin Media say 'Threads can really be hit and miss. Mostly we see a whole lot of time and energy spent, with little return'.
They suggest working with 2-3 other pinners in your niche who have similar content and sharing each other's content or focusing on Tribes in Tailwind, which are essentially similar.
Want to increase traffic to your site?
Consider optimising every article you write. Here is out
8 step on-page SEO strategy
(it's honestly easier to implement than to say!)
7. Pinning to Boards
There are two types of Pinterest boards – your own boards and group boards.
Your own boards are the ones you set up at the start of this guide with keywords in the description.
Group boards are thematic boards with a number of members.
This year, Pinterest specialists have stated that Pinterest prefers that you pin to your own boards over groups boards.
If you invest in Tailwind and manually assess the 'virality' which is repins divided by the pins for the last seven days you will see that the virality is low for most group boards.
This is because they have become dumping grounds for pins.
However, many pinners are still using group boards. Here is how to gain access.
Look out for callouts in Facebook groups. Use the search function in groups.
Use Pingroupie to find group boards looking for pinners. Some have instructions on how to apply. Others don't. To find out who to contact, delete the board name in the URL and hit return. This will take you to the board owner's page. Click on any advertised social media and contact them politely. Or contact via Pinterest.
Aim for boards with lots of followers, but not as many pinners.
Check back on the board to see how quickly the pins move, if it's slow then it might be worth moving on from that group board.
Once you are on a board, add a quality, fresh pin every day and save other pins to your own boards.
When I pinned to group boards, I kept a spreadsheet with all the board names pins pinned to them.
As you progress you will be invited to group boards. Accept the invites that fit your niche.
Avoid pinning aimlessly. Use the following tools to check repins and traffic from the pins.
Your spreadsheet to manually inspect the pin analytics (repins etc)
Pinterest Analytics
Google Analytics (you can read our guide here)
Tailwind Pin inspect
8. Tailwind
Tailwind is a pin scheduling tool that allows you pin to personal and group boards throughout the day and night using its schedule function.
It also allows you to analyse your board statistics and inspect your pin performance.
From here you can re-schedule to the Tailwind pin publisher queue.
Tailwind states that although this is technically an old pin, it creates a new version of the pin so it keeps Pinterest happy.
We have a special deal with Tailwind offering you 30% off. To claim it, sorry it is a bizarre process, we don't make up these rules:
Sign up for free Tailwind here (+ get familiar with the system).
Email us at hello@maketraffichappen.com and we'll send you the coupon link, worth $30 off.
Use the link to upgrade for $30 off.
What happens if I have signed up for a free version of Tailwind already? That's okay, you can still use the coupon code as long as you haven't previously upgraded.
Laura and I both now outsource Tailwind strategy. I use Michelle from
Full Time Explore
r and Laura uses
Allison R Lancaster
. Please mention PINMTH to let them know we referred you.
9. Pinterest Plugins for Your Website
There are many plugins which will connect Pinterest to your website.
This will allow readers to pin any photos of interest from your site to their boards. When the pin is selected it takes your alt tag or description depending on plugin/theme with it.
10. Pinterest Facebook Groups
As mentioned above, there are Facebook groups which set up Pinterest share threads.
There's honestly too many groups to mention, just type Pinterest into the Facebook search bar and hit the groups tab.
Start winning: Facebook groups are the gateway to networking. Here are the 29+ I'm active in.
Pinterest for Travel Bloggers
Obviously, Pinterest is just one tool in your travel blogging toolkit. It is possible that many of you actually found this post via Google – this shows the strength of good SEO which should not be ignored for social media! SEO is something I wish I had paid more attention to from the start however it has given me an excuse to revisit old posts which need a bit of love.
To find out more about my procedure for blogging check out this post tips to get more blog followers. Pinterest is guilty of creating high bounce rates – blogging needs a balance between all forms of traffic.
Travel Bloggers Pinterest Weekly Task
Assuming you already have a Pinterest account set up (if you don't, that is task 1)
Go to Canva or Adobe Spark
Select the Pinterest template
Create a seasonal, stylish pin using the grids, templates, or free reign
Upload to your specific Pinterest board (remember to edit/link to blog/add keywords)
Pin to relevant boards/add someone else's pin to your own board
Join a Facebook share group and share your pin/share pins from other bloggers
Consider Tailwind for pin scheduling
Sign up for our newsletter full of tips and tasks to drive more traffic to your site today
Pinterest is so useful for traffic and ideas – what have you found that works?